The first international project in Binh Dinh accompanies with Elcom Prime
For the first time in Binh Dinh, there is the presence of the Pullman international hospitality managed by Accor Group. And Elcom Prime is very honored to become the IPTV system provider for this Super Project.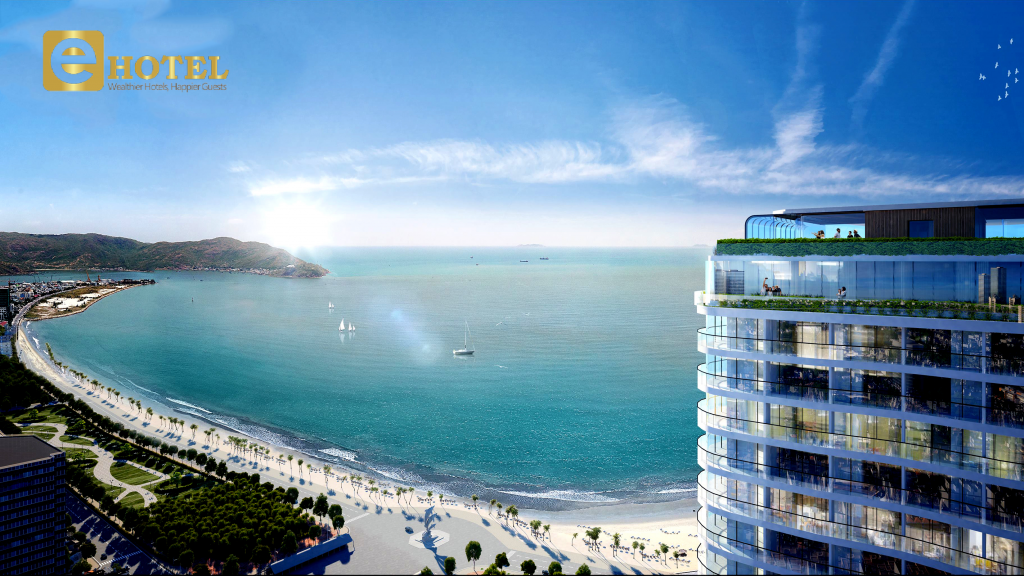 After the success of Mgallery Cát Bà and Mgallery Saigon, eHotel is so proud to receive the absolute confidence of investors in the Pullman Quy Nhon project. Pullman is an illustrious brand of Accor Group with over 130 hotels and resorts worldwide. The placing of the hallmark of Pullman in Binh Dinh will be a big turning point for the city's tourism industry, as well as raising the value of this land to a new level.
The project is a high-class 5-star hotel owned by TMS Group. This promises to be the new architectural symbol of the City with 42 floors and is located in the hustle and bustle area of ​​Quy Nhon, Nguyen Hue Street. Pullman is designed with the close to nature concept, over 80% of apartments have sea view which bringing owners to live fully in nature, breathe the fresh air of the sea, feel see the hustle and bustle of life as rushing as the waves at sea.
"Pullman Quy Nhon is the first international-class management hotel in the province. In the coming time, the province will continue to promote all activities to attract other international brands, thereby creating a resonance destination for domestic and foreign tourism markets. That will be a lever for the province's tourism industry. "said Mr. Nguyen Tuan Thanh, Vice Chairman of Binh Dinh Provincial People's Committee.
eHotel has been a well-known brand in most major resort projects in Vietnam and Asia. We are always committed to bringing the highest value, the most comprehensive for all customers. eHotel will always accompany the hotel in the step of conquering the most difficult customers. It is our honor!
Contact with us:
Hotline: 090 254 8585 (Mr. Dat)
Address: Floor 06 – Ha Phan Building – 05 Phan Xich Long – Ward 2- Phu Nhuan Dist – HCMC
Email: datcq@elcom.com.vn