Elcom Prime cooperated with Dat Xanh Mien Trung Group in Shophouse Project -La Maison Premium Phu Yen
In the 6 June 2019, Elcom Prime Jsc. cooperated with Dat Xanh Mien Trung Group in the big Shophouse project in Vietnam – 5 stars La Maison Premium Phu Yen.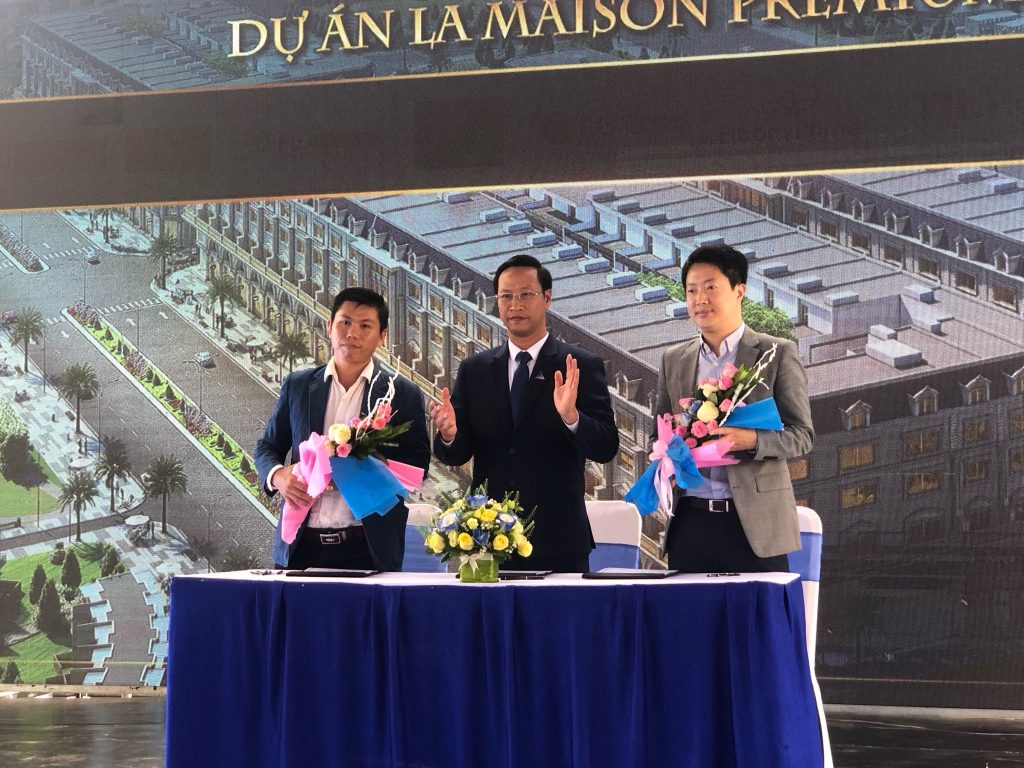 With the abundance of coastal land and the well-developed tourism localities, many central cities in Vietnam such as Danang, Hue, Phu Yen,.. became the "golden lands" for real estate which having many shophouse projects: Marina Complex, Dragon Smart City, Lakeside Palace, etc. And in June of 2019, Dat Xanh Group bring a "hot" project called La Maison Premium Phu Yen.
Being one of the most worthy projects of 2020, La Maison Premium not only is a common commercial townhouse but also brings a mark of sustainable development of a place of prosperity. The project would redefine 5 stars shophouse in Vietnam with the beautiful classic architecture.
As one of a few leading real estate developers in Vietnam, Datxanh always chooses the best partners to bring the highest experience value for all customers. And this time, Elcom Prime Jsc. is so proud to become one of the strategic partners who deploy the Shophouse La Maison Premium.
Mr. Dat Cao Quoc – Vice General Director of Elcom Prime said: "We have been successful with many large projects such as Ariyana Condotel Nha Trang, Intercontinental Phu Quoc, Best Western Premier Sonasea, … and surely, we will certainly satisfy all customers of La Maison Premium Phu Yen. Especially, this Central project will help strengthen the connection between Elcom Prime and Dat Xanh Mien Trung Group."
Continuously affirming the leading position in the field, Elcom Prime would committed to bringing customers the highest value and the most effective.
Contact with us following below:
Address: Floor 6 – Ha Phan Building – No 5 Phan Xich Long – Ward 2 – Phu Nhuan District -HCMC
Hotline: 090 254 8585 (Mr. Dat)
Email: datcq@elcom.com.vn