AgroPrime Jsc. is honored to become an only distribute of Cropin in Vietnam.
CropIn is an intuitive, intelligent, self-evolving system that delivers future-ready farming solutions to the entire agricultural sector.
With capabilities of live reporting, analysis, interpretation and insight that span across geographies, we're digitizing every farm, while data-managing the entire ecosystem. Our smarter Agri solutions are powered in real-time; for you to archive patterns, predict trends, to make a blueprint for your business in the times to come.
EFFICIENCY
Simplified data gathering through a smartphone app that records activities & milestones. 
Ensuring efficient operations, lower costs and better visibility for your field agents at all times.
PRODUCTIVITY
Real-time actionable insights enable farm management companies to take planned & responsive business decisions. 
The predictability of quantity & quality of yield combined with reduced cost of operations results in higher productivity for the businesses
SUSTAINABILITY
Meet today's agri-needs while strengthening resources for the future by creating a healthy environment, economic profitability, and social & economic equity for all. 
Empowering the agri in the agri-ecosystem by enabling businesses to benefit from actionable insights while empowering farmers through advisory & alerts.
Cropin's Market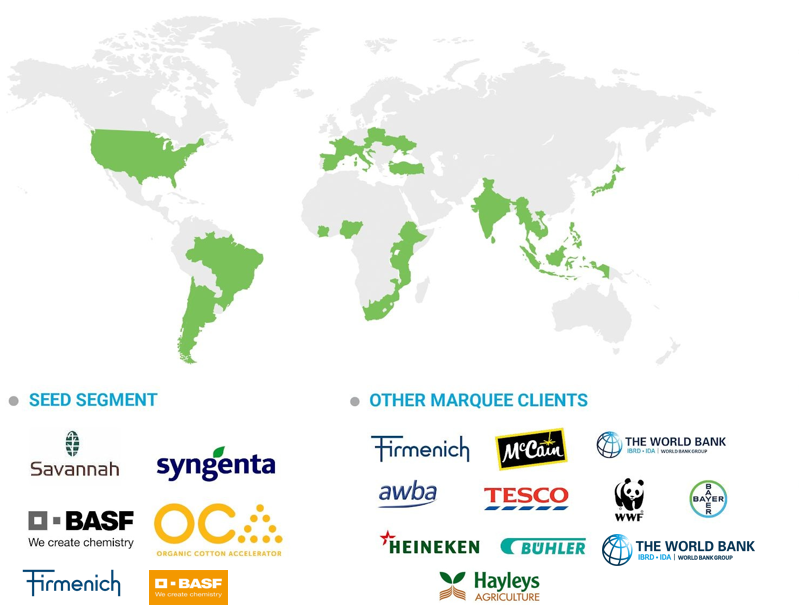 FARM MANAGEMENT
SOLUTIONS
Smartfarm
SmartFarm – An intuitive, intelligent, ever-evolving and self-learning system that delivers targeted agribusiness solutions to the entire agricultural sector
Tìm hiểu thêm
Follow us by these below:
Website: https://agroprime.vn
Address: F. 06 – Ha Phan Building – 05 Phan Xich Long Street – Ward 2- Phu Nhuan Dist. – HCMC
Email: anhpt@elcom.com.vn
Hotline: +84 – 936884499 ( Mr. Anh)