eSmile – Customer feedback system and satisfaction measurement
eSmile is the system of Measurement – Monitoring – Evaluating the quality of service through instant feedback from customers.
With eSmile, enterprises will monitor their "Real Time" service, by receiving "instant" feedback from customers through smartphone devices that are equipped at the shops and offices. Also automatically updated from the central management system to synthesize, analyze. Wait for the business to make appropriate treatment.
.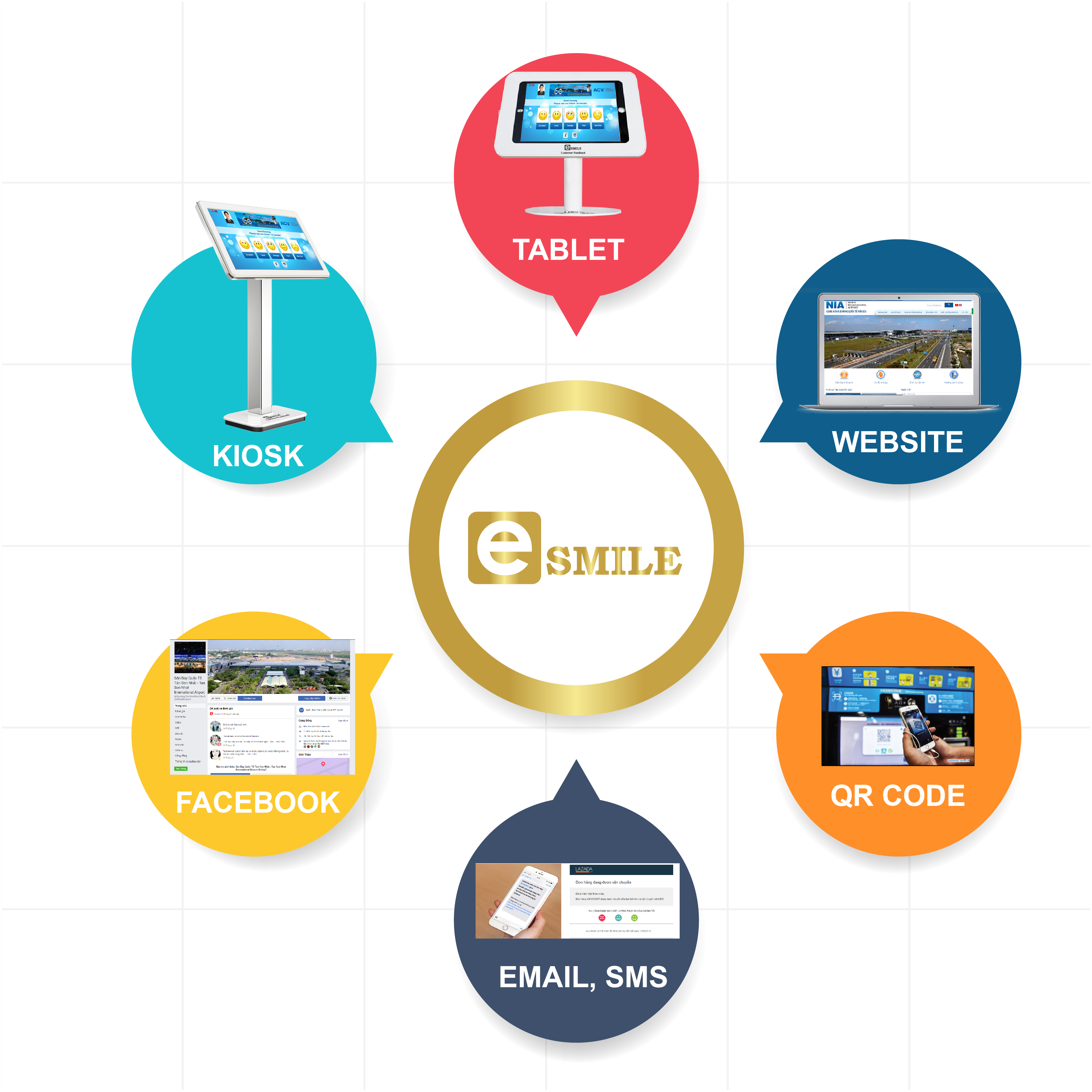 BENEFITS
Benefit for your business
Get feedback on "instant" services from customers.

Measure and improve service quality.

Strict supervision of personnel activities, work performance.

Give accurate reports to adjust personnel, services.

Easy management by leadership level, the model of the company.

Professional image, modern in the heart of customers.

The sympathy, appreciation from customers when using the service.

eSmile can simultaneously combine both functions: Product / Service Introduction and Customer Feedback.
With your customer
Having a channel helps people can easily review product/ service

Review immediately after the service experiences

Customer's voice is heard to and respected
APPLICATIONS
SUITABLE FOR ALL BUSINESS