IPTV SOLUTIONS SPECIALIZED FOR RESORT HOTEL SEMINAR IN NHA TRANG CITY
In 15th March 2019, Elcom Prime successfully organized the Introduce IPTV solutions for Hotel – Resort Seminar in Nha Trang city.
The seminar was very pleased to welcome more than 50 Nhatrang Hospitality leaders and experts on smart hotel solutions from LG Group. With 3 main solutions: eHotel's IPTV solution for hotel, RMS room management solution and LG's Monitor Signage advertising solution.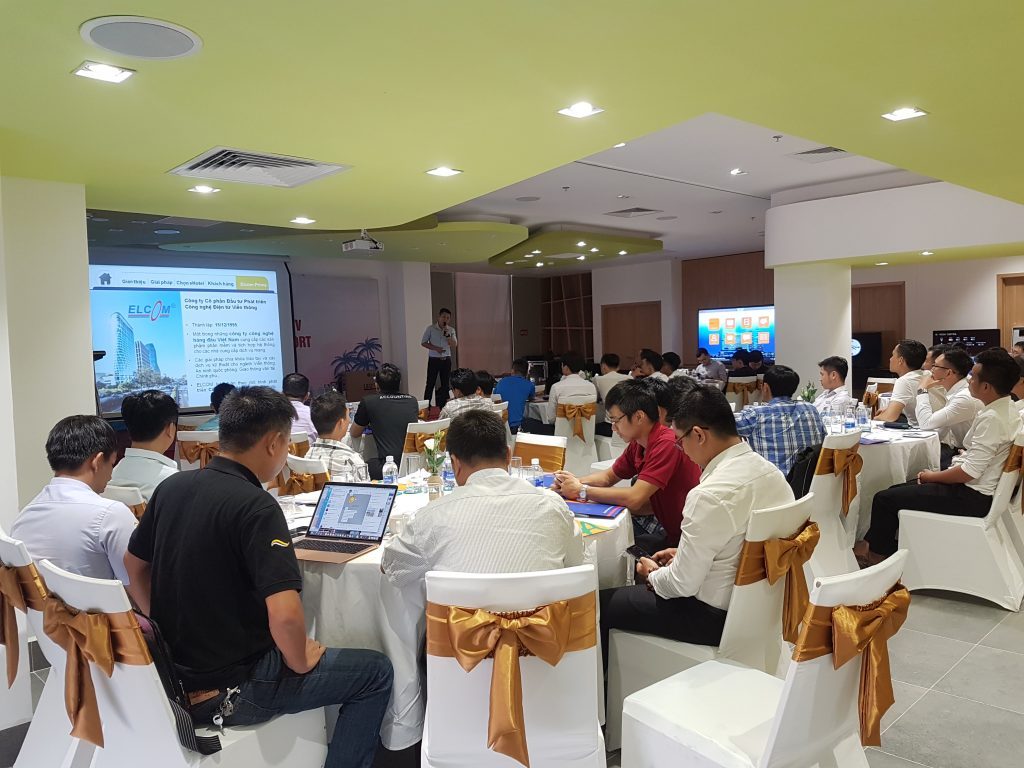 In a remarkable discussion, we talk about the way to improve value-added, brand's value and especially the customization ability of each hotel of eHotel. Besides, LG Group's Room Management Solution also brings a new system for IT to make the hotel get higher level.
The seminar took place in the 5-star Ariyana Smart Condotel Nha Trang – a "loyatly customer" of us. We was remarked a deep impression which the actual model experiences of the hotel from IPTV Solution to RMS system. We are one of the biggest Vietnam's IPTV Providers. Our high customization ability would brings your brand get the highest level.  Based on system interaction, you will receive only increasingly revenue and profit but also brand awareness.
Let us look back to some captures of the seminar