eFarm – Management solution your agriculture
One of the most agriculture issue of the World and certainly Vietnam is ensuring the quality of food for life. Industry 4.0 primarily focus on developing smart production,  and that would make the agribusiness change their management.
Within this trend, ELCOM PRIME respectfully give your business an intelligent agricultural management solution – eFarm. This system is built on a centralized Cloud and manage everything on your farm ( cultivate, supply; forecast analysis; product standard,…). Besides that, management precise production and resource management, crop planning and analysis are one of the best advantages of eFarm.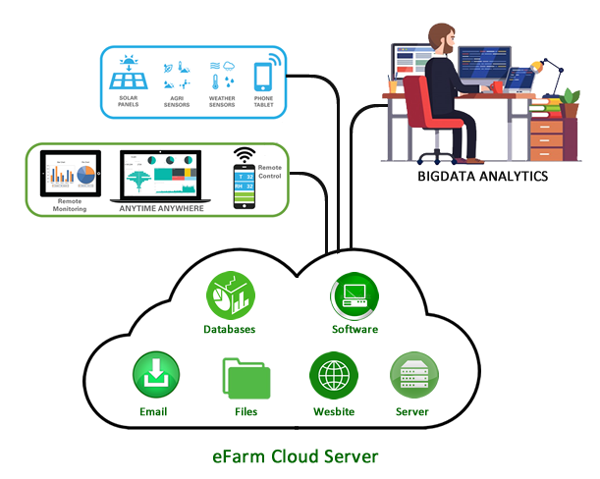 SOLUTION
Optimize agriculture management activities
Production planning

Centralized management of agriculture activities brief and production logs

Update daily tasks and

seasonal processes.

Giving timely and smart advice based on

accurate data

Weather warnings, diseases, and risks

Warehouse management, production materials, human resources and finance

Package and print GS1 QRcode labels to traceability
Easily manage manufacturers, products, and goods
Provide the demand information and production

Guaranteed supply

Quality assurance

Give a transparent farm

Maintain the manufacturer

Optimize the production costs

Detect and cutting losses ASAP

Monitoring, ensuring inputs

Monitoring, ensuring standards and product traceability

Technical advice, training, training, support
Product safety, uniform quality, and stability
Fresh products

No residue

Transparent origin